Help eliminate financial barriers for undergraduate students with a gift to Queen's.
Support all Students
At the heart of the Promise Campaign is the Queen's Promise Scholars program, a comprehensive bursary that aims to increase access for first-generation students from low-income families who could not otherwise afford to attend Queen's. The program provides undergraduate students with dedicated financial, academic, and career support, enabling them to complete a first-entry degree debt-free.
When you make your gift to the Queen's Fund, you give Queen's the ability to direct your gift to the areas of highest need, urgent projects and emerging priorities. Your gift will be used in the same year it is given to support projects that directly impact the day-to-day life of students and furthers research and innovations taking place at Queen's every day.
Support Education Students
The Faculty of Education Bursary
The Education Bursary supports students on the basis of financial need who otherwise might not be able to afford the opportunity to study at our Faculty. This fund supports a diverse student body, fostering groups such as second-career individuals (many with families to support), Indigenous students, and those who are the first in their family to undertake postsecondary education.
Support Health Sciences Students
The School of Nursing Undergraduate Bursary
Your gift will be used to provide bursary assistance to undergraduate Nursing students.
The Queen's Medical Student Bursary
Established in October 2002 by the School of Medicine and awarded on the basis of financial need to students in any medical year in the School of Medicine in the Faculty of Health Sciences.
Support Arts and Science Students
The Dean of Arts and Science Bursary
Established by the Dean through the support of alumni, friends and staff of Queen's University. Awarded on the basis of demonstrated financial need to students in any year of any degree program in the Faculty of Arts and Science.
Support Smith Students
Established to assist Smith School of Business to provide bursary funding to eligible students.
Support Law Students
Queen's Faculty of Law Bursary
Established by alumni and friends of Queen's Faculty of Law. Awarded on the basis of demonstrated financial need to students in any year of a J.D. or combined J.D. program in Queen's Faculty of Law.
Support Students in Varisty Athletics
The Athletics and Recreation Executive Director's Excellence Fund
Funding will assist Athletics and Recreation in attracting top performing student-athletes and developing programs and facilities that support sport, health and wellness. Funds are used at the discretion of the Executive Director of Athletic & Recreation.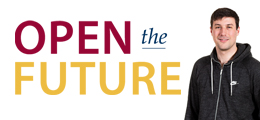 A comprehensive bursary that aims to increase access to Queen's for first-generation students from low-income families. (
Learn More
)
A comprehensive bursary that aims to increase access to Queen's for first-generation students from low-income families. (
Learn More
)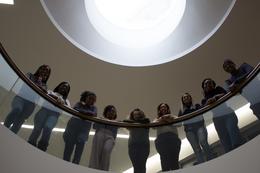 When you give to the Queen's Fund and support Principal Deane's priorities, you are helping to build a better campus and supporting our students and researchers as they help build a better world. (
Learn More
)
When you give to the Queen's Fund and support Principal Deane's priorities, you are helping to build a better campus and supporting our students and researchers as they help build a better world. (
Learn More
)