Giving Day - 1st Down Club - a monthly giving program (select recurring for payment options)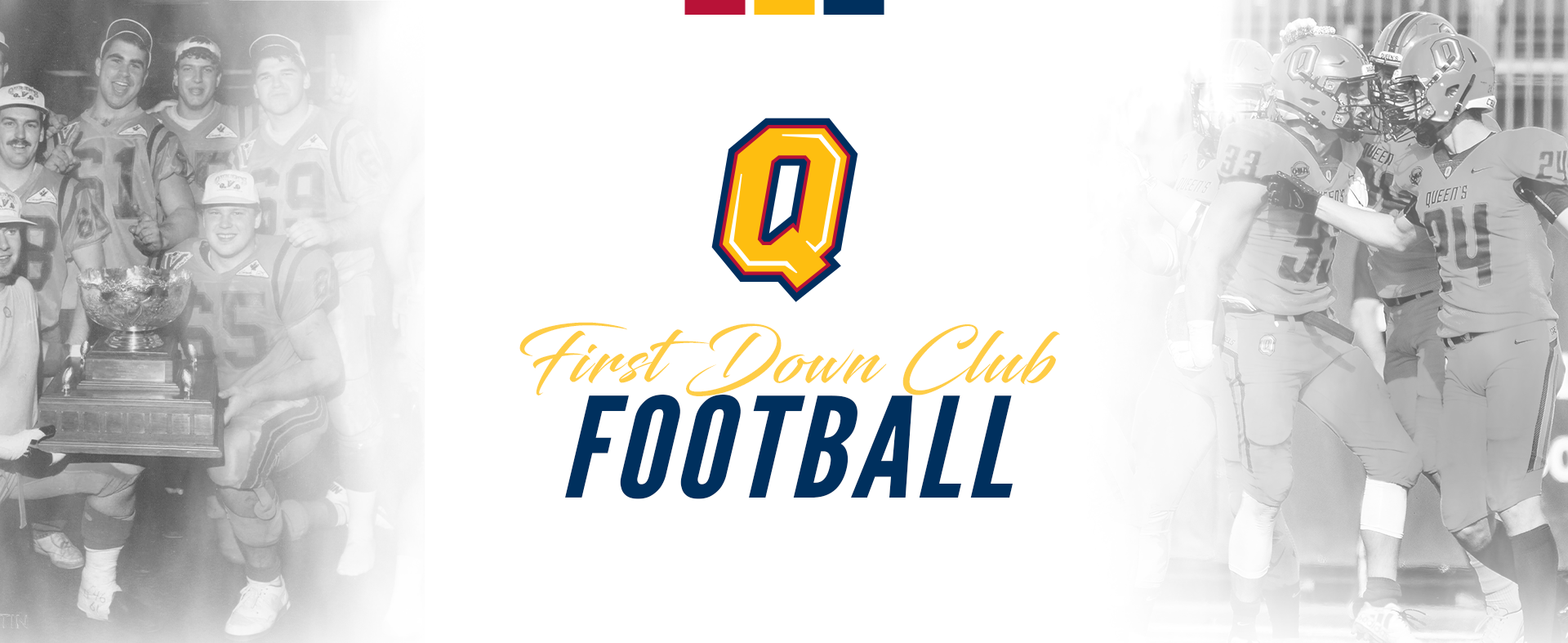 Powering the Queen's Football program both on and off the field takes a commitment from not only the university, our staff, and players but also our incredible alumni network. Our program takes great pride in chasing greatness just as you all did during your time in the tricolour, and we are asking you to join us on this chase.
Your contributions will help ensure that our student-athletes have the support necessary to continue the storied legacy of Queen's Football.
Join the 1st Down Club, a new monthly giving program that will help provide the team with the funds required for immediate needs like meals, travel costs, equipment, team building and various other activities. Please select recurring for payment options as The First Down Club is a recurring program.
Stay in the game as we all work to power Queen's Football down the field.
See you all at Richardson Stadium this fall.
Coach Snyder