Kingstonians are passionate people. And so are Queen's alumni.
As both a Kingston resident and a Queen's graduate, you likely feel passionate about many causes. Maybe you're passionate about ensuring that vital physical and mental health services are available to everyone in our community. Maybe you're passionate about tearing down barriers and building brighter futures for BIPOC youth, or about ensuring that all of us can retain our health, dignity, and community as we age.
You can support all of these important causes – and give students hands-on learning experiences – with a gift to Queen's.
Support Health and Wellbeing
Psychology Clinic - Offers psychological assessment and treatment services to the Kingston community pro bono and geared to income.
Revved Up - Offers adapted exercise programs that promote physical activity for those with mobility impairments and developmental disabilities.
Queen's Law Clinics - Five individual pro bono clinics provide the Kingston community with quality pro bono legal services, with students handling cases under the supervision of our review counsel and clinic directors.
OASIS Senior Supportive Living - Builds and sustains healthy communities of older adults by uniquely addressing essential determinants of healthy ageing, including social engagement, nutrition, and physical activity.
Student-Resourced Rehabilitation Services - Students providing rehabilitation therapy services for people who are unable to access care elsewhere.
Support Children and Youth
Aboriginal Access to Engineering - Promotes math and science to elementary and high school students, supporting efforts of their teachers and enabling access to post-secondary study.
Black Youth In STEM - A virtual club for children in grades 1 through 8 that explores Science, Technology, Engineering, and Math through fun hands-on activities in a Black-positive space.
Sistema - An after-school music program for underserved children that focused on positive social growth through the pursuit of music.
Girls' Club - Provides a free program for young females (grades 9 - 12) to explore and discover STEM subjects and inspiring them to build confidence and leadership skills for the future.
Health Sciences Outreach and Summer Program - Matches underrepresented high school students with mentors who will provide insight and knowledge into health sciences and provide guidance with academic and career planning. The summer program exposes attendees to various health sciences professions.
Future Leaders Camp - Provides opportunities for students (grades 9 to 11) from the communities of Tyendinaga, Akwesasne and Wiikwemkoong to explore higher education opportunities, gain a foundational understanding of business law and commerce, and discover enriching future career paths.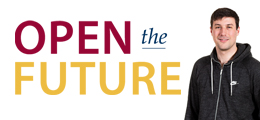 A comprehensive bursary that aims to increase access to Queen's for first-generation students from low-income families. (
Learn More
)
A comprehensive bursary that aims to increase access to Queen's for first-generation students from low-income families. (
Learn More
)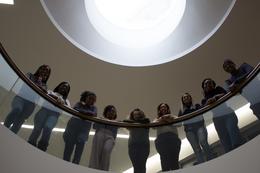 When you give to the Queen's Fund and support Principal Deane's priorities, you are helping to build a better campus and supporting our students and researchers as they help build a better world. (
Learn More
)
When you give to the Queen's Fund and support Principal Deane's priorities, you are helping to build a better campus and supporting our students and researchers as they help build a better world. (
Learn More
)